Film Institute in Mumbai
Filmit Academy offers a well designed Film Direction Course, Film Editing Course for all those who are willing to start their career in Film & Television Media.
Follow the passion of your choice, Learn Film Direction, Film / Video Editing, Voice training course, or join us for Weekend Acting Workshop.
At Filmit Academy, We are offering all the courses at affordable price, with good teaching and proper career guidance.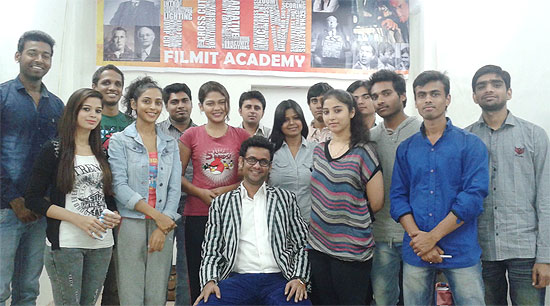 Best Budget Film Acting. Direction, Editing, Voice Training Institute in Mumbai.
We are Film Direction , Film Editing, and Voice Training Academy that offer Courses to our students at very reasonable price with all those features required to learn the skill. We think practically and the same we teach to our students, we support our students, We work as a team. We are well connected to Film and TV media. There is no need to spend huge amount of money to learn those courses which are available in our Institute at affordable price. All those students serious about their career in film industry know and understand our point. Join us!
Filmit students group of Acting Workshop, Film Direction.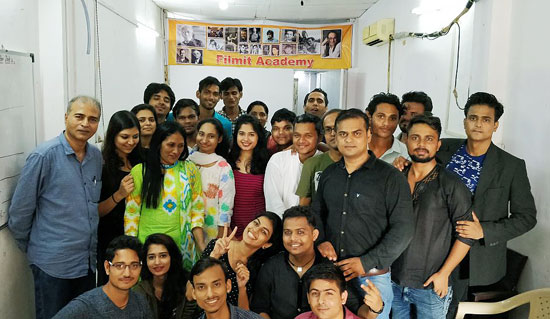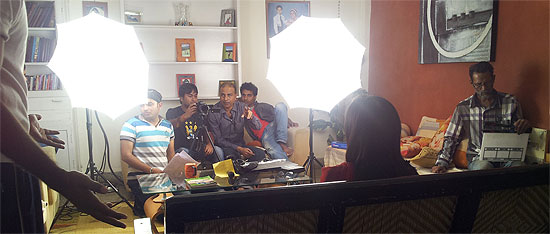 Who we are

We are a group of well experienced teachers working as a team in researching, experimenting, teaching techniques in Acting, Direction, and Voice. We have developed and improved many new methods to know and understand the work in easy way. You will realise this once you learn this. You can Join to us any time for special training in Acting, Direction and Voice.
What we do

We make know and understand the real you. We teach you to explore yourself. We teach you living up to your potential. We dont sell you dreams. We teach you to face the reality of Acting career and the quality of leadership that a Director needs. We prepare you to talk and express yourself. We groom your personality and add style to your voice. We are with you till you need us.
Filmit Academy : Film Direction, Film Editing, Voice Training, Weekend Acting Workshop.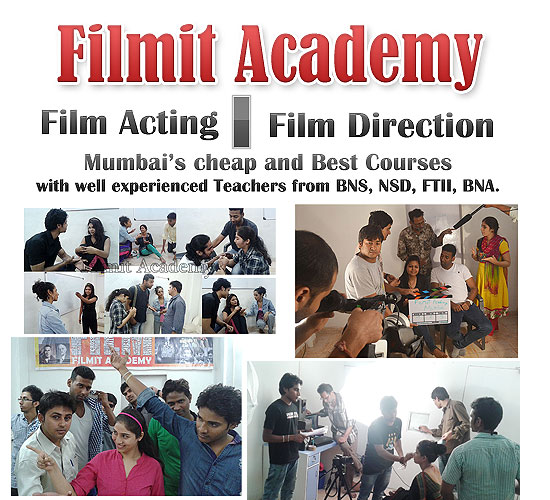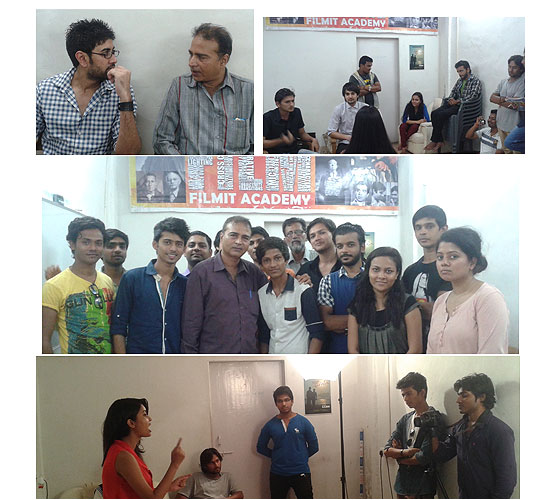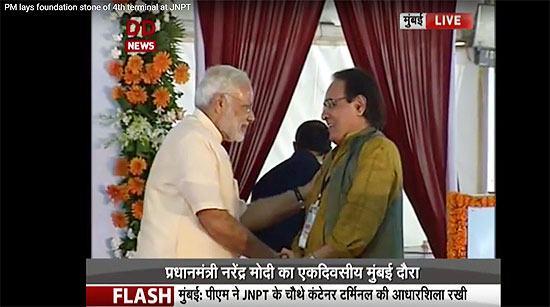 Moment of Pride for Filmit Academy : Harish Bhimani Sir with honorable prime minister of India Mr. Narendra Modi.


Film Courses

Acting Course
Learn Film Acting. Course on Film Acting at cheap and best price.

Film Direction Course
Learn Film Direction. complete Course. Screenplay, Pre-Production, Film Shooting, Post-Production. Best Course for all those who are willing to start their career in Film Making.

Film Editing Course
Learn Film Editing. complete Course Film & Tv Editing. Best Course for all those who are willing to start their career as Film Editor.

Voice Training Course
We teach Voice traning. Course designed by India's No. 1 Voiceover Artist.

Weekend Acting Workshop
We Conduct Acting Workshop. Learn Acting in Weekends.
"12 Hours" Short Film by Students of Filmit Academy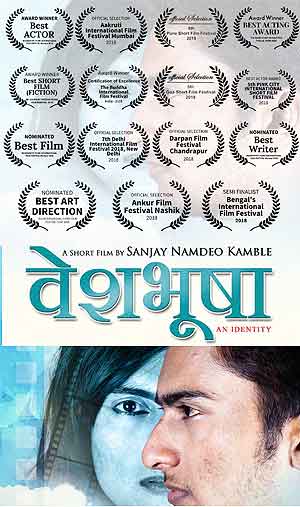 Award wining Short Film "VESBHUSHA" by Filmit Student
Short Film By Student of Filmit Academy "COMMA"
Horror Short Film "Please close the door"
"The Valley" Short Film
Short Film GHUTAN
Marathi Short Film HAUSA Written, Directed, Acted, by students of Filmit Academy Mumbai.
Mannequin Challenge by students of Filmit Academy, Acting & Direction.
Film Trailer Fredrick
TVC Ad by Student of Filmit Academy
Short Film "My Valentina" by Students of Filmit Academy.
Husband Wife Jokes by Student of Filmit Academy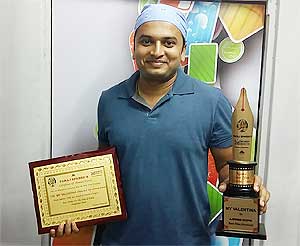 Best Short Film Awarded to "My Valentina" at Mumbai Film Festival.