Acting Course
Weekend Acting Workshop in Mumbai.
3 months basic Course, Fees Rs. 15000/-
Every Sat - Sun, 2pm to 6pm
This Acting workshop is for serious, passionate, and dedicated Actors willing to prove their talent and looking for right training and guidence.
One of the oldest Acting workshop in Mumbai. We have trained students for acting career with psychological approach to get positive results since so many years by deep understanding and motivation.
We simply teach the right way to practice and improve yourself as an good actor. We change your perspective to acting. The one that is appreciated by all.
We conduct Acting Workshop every weekend. We invite good teachers and prominent personalities from Films, TV, and Theatre, Actors, Directors, casting directors to conduct lectures and exercises for Acting to improve Diction, Expressions, Body language. Understand the Psychology, Motivation, and guidance to start career in Acting and Modelling. We make you understand yourself, your potential and passion. We show you the right way to start your career in Acting. You interact and learn from teachers with lots of experience and wisdom.
We offer 3 months weekend sessions by highly experienced teachers from Film, TV, and Theatre media to share their experince and knowledge. Teach you self improvements, conduct group excercise, Improvisations,. guide you start your career, prepare you how to face auditions.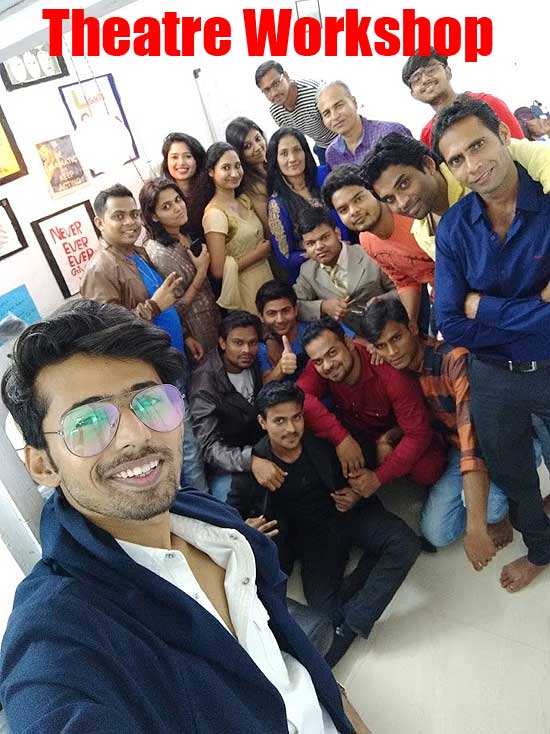 Students of Filmit Academy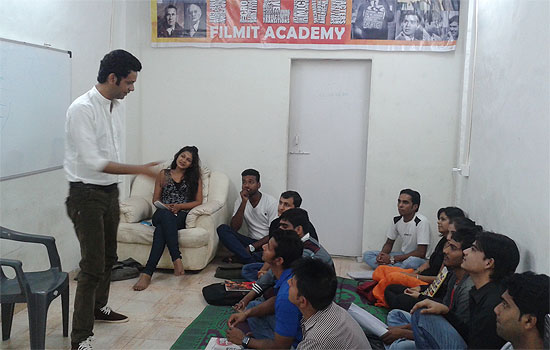 Famous Standup Comedian and TV actor Rehman Khan conducting Workshop on Comedy and Acting.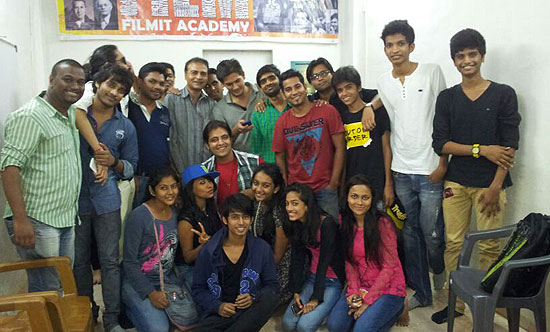 MTV Roadies XI winner 2014 Nikhil Sachdeva (Nik) with the students of Filmit Academy.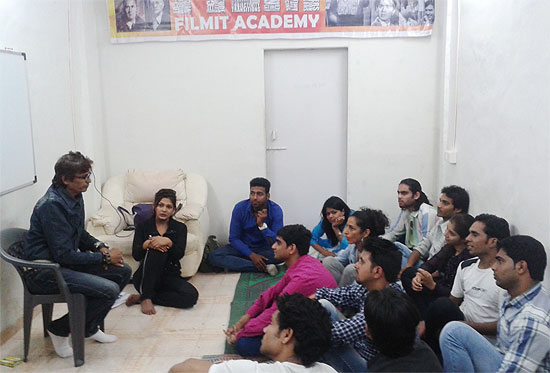 Famous Casting Director and Theatre Personality Shagir Khan conducting Workshop at Filmit Academy

Known Script Writer and Acting Guru Kailash Pandit conducting Workshop at Filmit Academy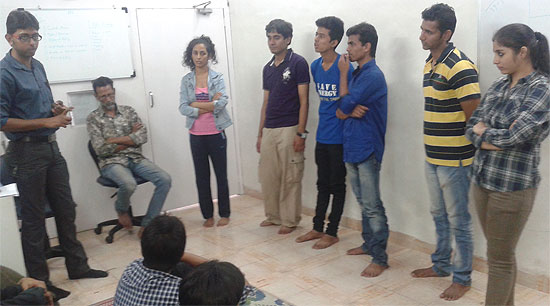 Actor, Director Harshal Rane from Marathi Theatre and Films has it own style of teaching, conducting Acting workshop at Filmit Academy.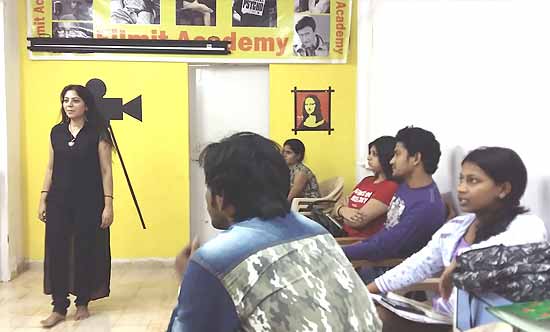 Famous Radio Jockey and Anchor Kabir teaching Voice modulation to students of Filmit Academy.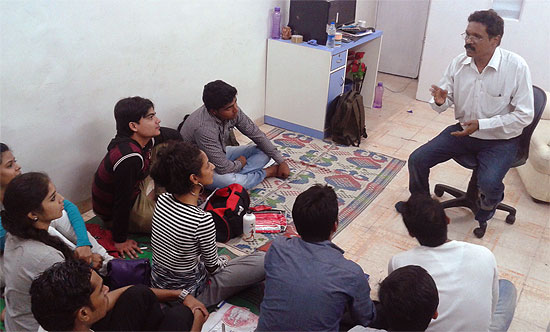 Film Director Mr Waghmare from FTII Pune conducting workshop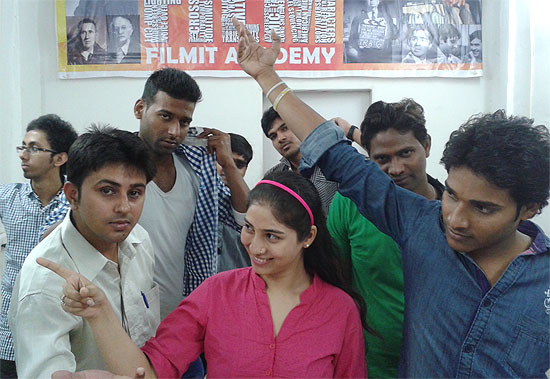 Students of Filmit Academy at Weekend Batch.
Acting Workshop
We conduct Acting workshop weekend course for working people who are willing to join and start their career in Acting.
Weekend Course (Saturday and Sunday)
Every Saturday and Sunday for 3 months.
Timing : Afternoon
Fees : Rs. 15000/-

Course Include :
Acting Improvement Exercises,
Stage Fear
Voice and Diction,
Speaking methods : Dialogue delivery,
Improve Body Language,
Personality development.
How to do Modelling.
Scene Analysis,
psychology of acting,
Improvisation
Acting in front of camera.
Navras
Special session on How to perform "Comedy"
Special lecture on "How to face Auditions.
Understanding Portfolio and How to make Portfolio.

This course is divided into sessions and every session will cover one important aspect of Acting and Modelling.
One of the best Course for those who are looking to start career in Acting the right way.
(for more details please contact : 9769314838)