Voice Training in Mumbai
Voice training Institute in Mumbai.

Voiceover Training Course
Speaking matters
(Regular and Weekend)
Course include

Warm-up techniques and Breathing techniques.

Voice Improvement exercises.

Pronunciation, Diction & Accentual Patterns.

Presentation & Speech Development.

Voice Modulation.

The art of good communication.

Overview of the recording studio and Microphone techniques.

Understanding Script and practicing.

understanding VO, Narration & Dubbing.

Voice-over (VO) for TV documentaries / radio & TVC/ advertisements, corporate.
Understanding Voiceover and Demo Recording Software

Making of own demo CD and Career guidance.

Weekend Voice Training (2 months, every Sat-Sun, 2 Hours, timing : 9.30am to 11.30am
Regular (Mon-Thu) 3 days a week (1 month course) Timing 1pm to 3pm afternoon

Fees : Rs. 20,000/-
Voice training helps you respond to the emotion you are trying to express. Voice training is about controlling your sound. It help you learning new skill. It primarily deals with the vocal tone. Learning Voice training will not only develop your communication and acting skill, but you can also work as voice over artist, or dubbing artist.
for more details please contact 9769314838
This course is designed by India's No. 1 voice artist.
Mr. Harish Bhimani.
---
News
Filmit Academy rated one of the best Institute for Voice Traing
Article on Rediff.com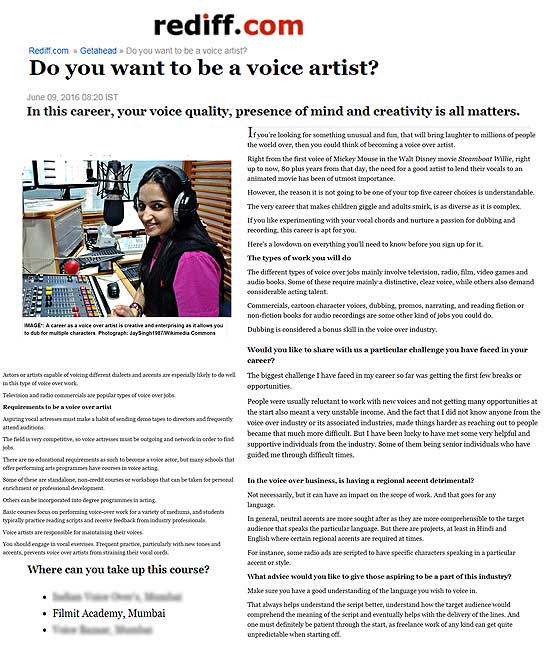 Article in Amar Ujala Newspaper.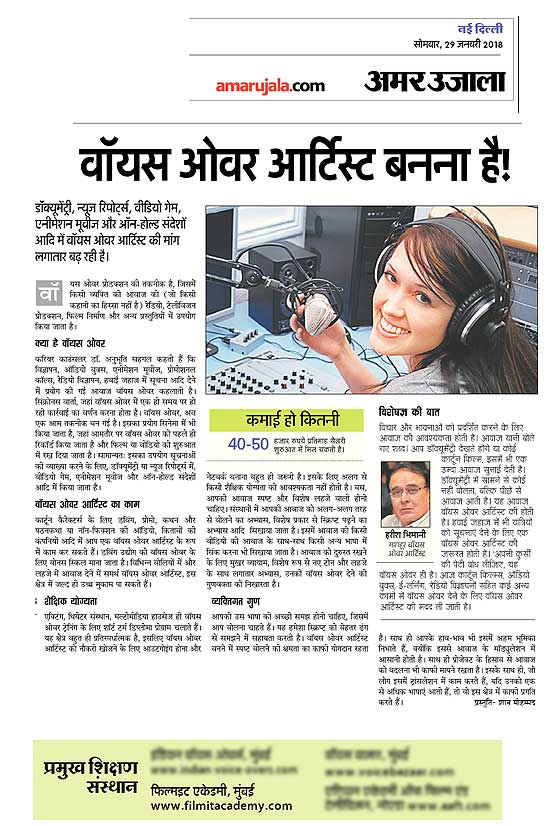 Film Courses

Acting Course
Learn Film Acting. Course on Film Acting at cheap and best price.

Film Direction Course
Learn Film Direction. complete Course. Screenplay, Pre-Production, Film Shooting, Post-Production. Best Course for all those who are willing to start their career in Film Making.

Film Editing Course
Learn Film Editing. complete Course Film & Tv Editing. Best Course for all those who are willing to start their career as Film Editor.

Voice Training Course
We teach Voice traning. Course designed by India's No. 1 Voiceover Artist.

Weekend Acting Workshop
We Conduct Acting Workshop. Learn Acting in Weekends.
"The Valley" Short Film. Short Film GHUTAN, written, directed, and acted by students of Filmit Academy.
Marathi Short Film HAUSA Written, Directed, Acted, by students of Filmit Academy Mumbai.
Mannequin Challenge by students of Filmit Academy, Acting & Direction.
Film Trailer Fredrick
TVC Ad by Student of Filmit Academy
Short Film "My Valentina" by Students of Filmit Academy.
Husband Wife Jokes by Student of Filmit Academy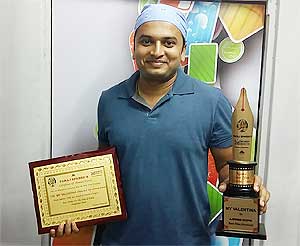 Best Short Film Awarded to "My Valentina" at Mumbai Film Festival.