About Film Institute
Film Acting and Film Direction Institute in Mumbai.

Filmit Academy located in Mumbai. Filmit is a Film Acting Institute teaching Film Direction, Film Editing, Voice Training, and conduct Weekend Acting Workshops in Mumbai. Filmit is Mumbai's Budget cheap and best price training center
What we do : We are Film Acting, Film Direction, Film Editing, and Voice Training centre based in Mumbai, India. Filmit is composed with well experienced people from Acting, Direction, Editing and Voice over profession. We offer education program to aspiring new students by alumi who are among industry's best professionals. We work as a team and we help our students to learn, understand the technical part of course and guide them to start their career in Films, and Television.
Students : Students comes from all part of India to Mumbai. They want to learn and join Film, Television, and Advertising media. We at Filmit Academy act as teacher and advisor to all students who has passion to learn and work hard with their potential and knowledge. We are always their to help our students on every step of their career.
update : We keep learning and experimenting new things for our students and share our knowledge to enhance their skills with new methods and technology. We keep them updated with new practices at our training centre.
Why we: We offer Courses to our students at very reasonable price with all those features required to learn the skill. We are practical, we support to our students, We work as a team. We are well connected to Film and TV media. There is no need to spend huge amount of money to learn those courses which are available in our Institute at much lesser price. All those students serious about their career in film industry know and understand our point.


Film Courses

Acting Course
Learn Film Acting. Course on Film Acting at cheap and best price.

Film Direction Course
Learn Film Direction. complete Course. Screenplay, Pre-Production, Film Shooting, Post-Production. Best Course for all those who are willing to start their career in Film Making.

Film Editing Course
Learn Film Editing. complete Course Film & Tv Editing. Best Course for all those who are willing to start their career as Film Editor.

Voice Training Course
We teach Voice traning. Course designed by India's No. 1 Voiceover Artist.

Weekend Acting Workshop
We Conduct Acting Workshop. Learn Acting in Weekends.
Horror Short Film "Please close the door"
"The Valley" Short Film
Short Film GHUTAN
Marathi Short Film HAUSA Written, Directed, Acted, by students of Filmit Academy Mumbai.
Mannequin Challenge by students of Filmit Academy, Acting & Direction.
Film Trailer Fredrick
TVC Ad by Student of Filmit Academy
Short Film "My Valentina" by Students of Filmit Academy.
Husband Wife Jokes by Student of Filmit Academy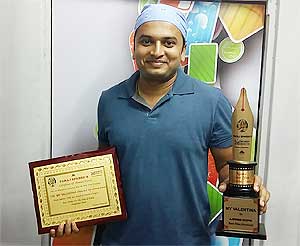 Best Short Film Awarded to "My Valentina" at Mumbai Film Festival.